For my macho gwapito Daddy
Mama tried to raise a lady, but daddy won. He raised a lady who doesn't take shit from anyone.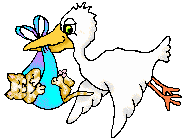 Dear Papa,
What can I say to someone who has made my life possible? Happy birthday to the best dad any child can wish for. Thanks for giving me great genes. (✿◠‿◠)
Kidding aside, I want to take this chance to let you know how much I love you and how thankful I am to have you as my dad.
I cherish all the times I've spent with you and they are going to remain sweet memories for the rest of my life.
I really enjoy it when Mama tell me stories about you taking care of me when I was a baby. It never fails to make me smile every time I hear how you would lull me to sleep while you're on your underwear, and how you never get tired of waking up in the middle of the night just to change my nappies or feed me.
Growing up, I've seen how you struggle and work hard just to send us to the best school and provide us with every thing we need, and much more. I can still remember how you would pick me up in my elementary school in your kick-ass and overwhelmingly huge Bacolod Ice Truck just to take me to lunch. I guess that's one of the reason why I was never bullied in school. Nobody would dare cause they are too scared you'll smash them with your humongous delivery ice truck.
Now that I'm 25, and became more adventurous, carefree, and curious about lots of things, I do things that sometimes disappoints you. You would scold me and sometimes not talk me and yet at the end of it I would still know that I am loved and you have me best interest. You understood that I want to explore what's in store in this life for me. And I am not afraid to take risks and passionately search my purpose because the world will never be a scary place, as long as you are still in it. Your open arms to comfort me and protect me gives such assurance.
Papa thank you for trying to influence and preventing me from making mistakes, but at the same time, for giving me confidence to decide for myself, and the courage to make mistakes and learning from it in my own way.
I'm thankful for the times that you extend your patience and understanding that at my age, I am still learning and trying to figure out how to become a better person like you. As you know, you are more than just a father to me and my siblings. You are also our inspiration and role model. You are our standard of what a better person is.
I love you forever and will always try and work hard to make you proud! happy birthday, daddy! I will always be your baby girl, your malditang bunso, and your little princess!
Mwah mwah tsup tsup! | (• ◡•)|



  Follow me on these social media platforms 
Thank you for taking time reading my blog! See you again soon!