The Cave Capital of Negros: The Mythical Spring of Mabinay
Mabinay Spring Resort is one of the most visited spot, both by locals and tourists, in Mabinay, Negros Oriental. It is the first choice for travelers since it is about 10 minute pedicab or tricycle ride from the terminal. This natural spring located in Poblacion Mabinay, just walking distance from National Road bound to Dumaguete City.
The entrance to Mabinay Spring is enchanting. For a mere fee, you will be greeted by cool, fresh air and tall, century-old trees that give the "rainforest vibe". The chirping of the birds and the singing of the insects produce a calming aural tapestry that will surely kick your worries away.
The local people of Mabinay are very proud of this treasure.  And who can blame them? The springwater is crystal-clear and cold which makes it more ideal for visitors, especially those who broke a sweat while spelunking in nearby caves. Resembling a giant swimming pool, the spring has been relatively untouched for centuries and serves as the main water resource of the town. Keep in mind that Mabinay is the second largest town in Negros Oriental.
Like any beautiful spots in the Philippines, Mabinay Spring also has a story to tell. Legend has it that the beautiful Princess Binay fell in love with the son of her father's rival chieftain. Her father ended the affair by having her lover killed. Stricken with the grief of her lost love, Binay runs away from home. Mother Earth sees Binay and took the weeping maiden into her bosom. A spring broke forth where Binay was laid to rest. It's said that the tears of the grieving Princess are what fill the spot of Binay's last moments.  She weeps to this day feeding Mabinay Spring.
READ more about the legend of Mabinay here.
I strolled around the area after a quick dip. I can really say  that the Mabinay Spring live up to their tagline, "a place next to paradise". Nature-lovers will surely be amazed and fall in love with this place.  You see, aside from the various century-old trees that give shade and pleasant temperature, you will be captivated by the color of the water that ranges from fern to seafoam, to teal to aegean. Also, there are different breeds of fish swimming around. Pringpring, my dear friend and tour guide of the day, even told me that lobsters are also seen in the area in certain months of the year.
As I took snaps, I had a chance to talk to staff/lifeguard. He told me that the deepest part of the spring is about 100 feet and the middle part is about 15 feet (sometimes it rises to 30 if the weather is bad). In the portion pictured above, he pointed that there are three huge holes that up until now, nobody dared to know where it leads. I asked him if there was a time that someone drowned, and he shared that there are a couple of drowning incidents and mostly due to the unexpected rise of water level. Some of them were saved, and some were unfortunate. This was during the time when the resort wasn't established. I queried if it's still happening now that this is already an established one, and he proudly said no, since they always keep an eye for those who intended to swim in "alert marked" areas. They also provide life vests to those who are interested to kayak for their safety.
As we went around, I wondered why they didnt remove the dead trunk. He mentioned this trunk met its fate during the Yolanda Typhoon. When it broke down, the leaves stayed on it for couple of months. He pointed out that even if it has been submerged for months now and some parts are already dead, there are still green leaves thriving denoting that the tree is still alive.
Every morning, the caretaker would kayak his way around the spring to remove the leaves from the water.
Panoramic shot of the swimming pool.
The pool is located a few meters away from the spring. It was built with a sloping floor with depths of 5, 3, and 2 feet, if I'm not mistaken. The houses that you see around it is for overnight accommodation. As of writing, some of it are still under construction.
Aside from the ones near the pool area, there are other cabins located near the spring. Based on the tariff they gave me, they have a family room that is good for 4 persons, and cabanas that can accommodate 2 persons. They charge a fee for additional person. I havent seen how big or what's inside the room. All I know is, each cabin have their own toilet and bath.
The resort offers various charged activities. You can go high up the trees for the Canopy Walk and enjoy the aerial view of the resort, or you can "fly" over the spring on a Zip Line.  Kayaking is another water activity that you can try too.
Or you can sit in a corner and mingle with the "paitan" for free. Dont forget to bring pan de sal or biscuits with you. 😉
*Tariff as of March 2016. Prices are subject to change without prior notice*
Heads up! There are no food stalls inside, so don't forget to bring packed food or you can opt to eat outside the resort.
obligatory selfie 🙂
The spring is not the only place Mabinay has to offer. A waterfall and a whole lot of caves are waiting to be explored. Unfortunately for me, I have to settle setting foot in just one tourist attraction since I have to go back to Bacolod early. But I promise, I'm going back to Mabinay and leave no stones unturned! So keep visiting my blog cause when I do, I'll have more stories to share!♥♥♥♥












S H O U T O U T!
To my Meem Pring,
Wuiii! bayot! Hahaha! Gi, after a long, long, and loooooooong time nga sulit sulit ta script "Oo, mapa Mabinay ko", finally nadayon gid man. Thank you gi for accommodating me bisan may duty shika and bisan pagoda ka from pulaw sa work. I really appreciate the time nga ginspend mo sa akon bisan ma sleep ka na. hahaha. Sa uulitin gi. After gunban ha, if you know what I mean. hahaha.
I miss you and halong da permi.
lablabyooouuuuu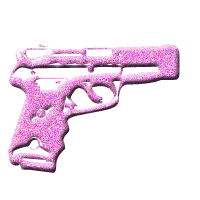 I hope you enjoyed this post as much as I did writing it!
  Leave me some lovin' by following me on these social media platforms 
Thank you for taking time reading my blog! See you again soon!